Who is it for?
This coastal cruise is designed for both the newly qualified skippers, to put their learning into practice, whilst enjoying a week along the Dalmatian coast, and for beginners, as there will be plenty of time to learn the basics of sailing, steering and help with the maneuvres.
Dalmatia and Montenegro cruise – Minimum requirements
None!
What do you get?
The cruise starts and ends at our base Marina Kremik, in Primosten (Croatia), located approx 30 min drive from the international airport of Split.
By the end of the week, you will: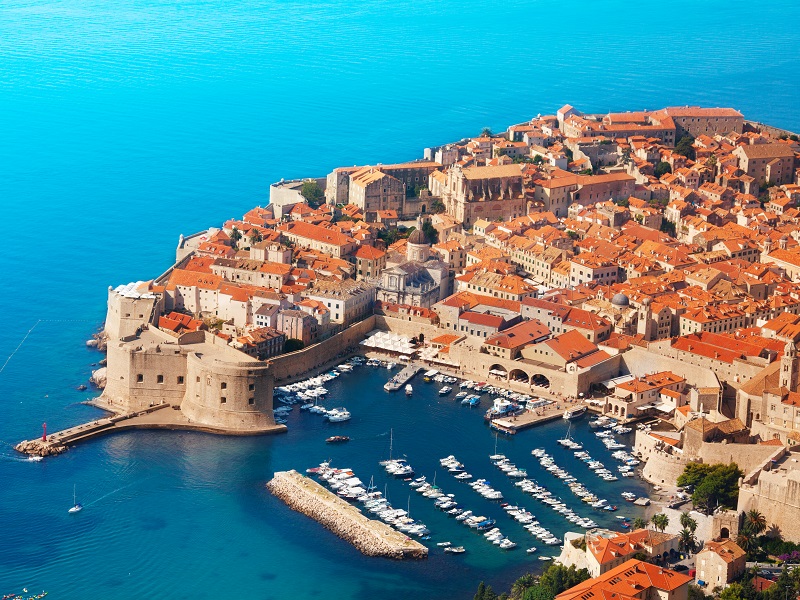 – have been sailing along the central and southern Dalmatian coast, including by night, and visited many beautiful islands along the way.
– Tested your skipper skills during longer navigation spells, or got a taste of what sailing is like, and learned a few new things
– have visited many beautiful places, bays and islands along the southern croatian coast and Montenegro
How to book
Check out the list of the cruises in the box to the right (desktop) or at the bottom (mobile) of the page, scroll down until you find the cruise and date that suits you, and click on it to start the booking process
Dalmatia and Montenegro cruise – Program
An exciting offshore cruise from Croatia to Montenegro and back. Two great passages, most likely with very different wind and weather conditions down and up the Adriatic sea. Experience the thrill of night sailing, enjoy a starry sky like you can't see from the cities, learn how to plan a long passage, including provisioning, watches, and more.
We will meet at the marina on Saturday afternoon, review the weather forecast, and go to the shop for provisioning. We will then prepare the passage plan in more detail, discuss the watch system, etc. Departure will be on the Sunday morning, maybe including an offshore stop at the Palagruza islands (depending upon wind and weather), and then off towards Dubrovnik to clear the customs formalities. We will arrive in Montenegro and sail into the spectacular inlet of Tivat. Make a stop for the night, visit Tivat and enjoy some local delicacies, then plan the departure back towards Primosten. On the way back, we will take a less direct route, stopping at Dubrovnik to check back into Croatia, Lastovo, Vis or wherever we feel like….
With a maximum of 6 people per yacht plus the skipper/instructor, there will be plenty of time for you to steer, join in all the activities and rest in a fun and learn-rich atmosphere
Please note that the program may vary considerably due to wind and weather conditions!
Cost
799 Euro
What's included and what is not:
Included: 
7 days onboard a sailing yacht with a professional skipper/RYA instructor
Accommodation in a shared double cabin
Bed linen and towels
final boat cleaning
Marina fees at home port
Extras:
Food and drinks, also for the skipper (approx 200 euro/week)
Diesel, croatian tourist tax and mooring fees outside of home port
Travel to/from Primosten
Location & time
Start: Saturday afternoon, after 14:00
End: saturday morning by 9:30
We will arrive back in the marina on friday early afternoon, so there is the possibilty to leave on friday evening if you wish.
How to book
Scroll the list of the cruises in the box to the right (desktop) or at the bottom (mobile) of the page, choose the cruise and date that suits you, and click on it to start the booking process