Date/Time
Date(s) - 10/10/2022 - 18/10/2022

Location
City harbour, Tromso
Polar Circle Master – Northern Norway
An amazing cruise off of the northernmost part of Norway. Starting from Tromso, we will be heading off to explore one fjord after the other, stopping in picture-postcard places, often with no other boats in sight. We may be able to experience the northern lights, and we will surely enjoy local delicacies, plenty of wildlife and admire the stunning scenery.
With a maximum of 4 people per yacht plus the skipper, there will be plenty of time for you to steer, help with the maneuvres, photograph the rich wildlife and enjoy the panorama.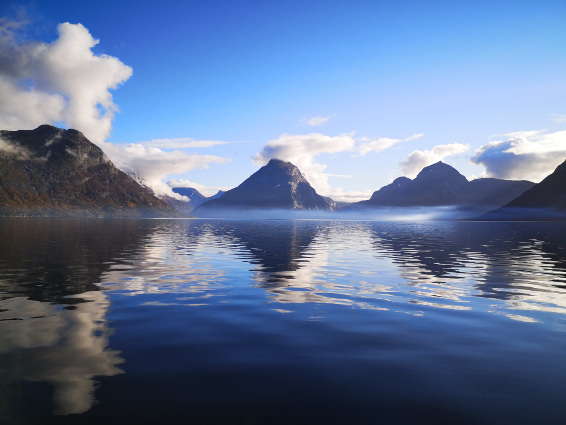 Polar Circle Master – Northern Norway
We will meet at the harbour in Tromso on Monday afternoon, accommodate ourselves in the cabins and discuss with the skipper the weather forecast and the potential route.  We will then familiarise ourselves with our yacht (a Swan 44) and decide whether we leave straight away, or stay for the night and rest after the long trip to get there. The sailing area will much depend on the weather conditions, most likely around Fugloya (birds' island), Kvaloja, Vannoya or Kagen. We will stop in isolated bays and admire the scenery and the rich wildlife.
Please note that the program may vary considerably due to wind and weather conditions.
Bookings