When we set out to search for our sailing vessel, we had a few very clear criteria in mind. She would need to be a proper sailing vessel: fast, so we could sail also in light winds; comfortable, to ensure the experience would be a positive one; and modern, because at the end of the day these are the types of vessels you will eventually sail on. Let us introduce you to Neda 1:
Neda 1
Our school vessel is called Neda 1. She is a Salona 44, a Croatian brand of sailing yachts, which produces good quality and fast sailing boats.
She is a so-called 'performance-cruiser', good to take your family out for the day, but she will also put up a good show in a proper regatta.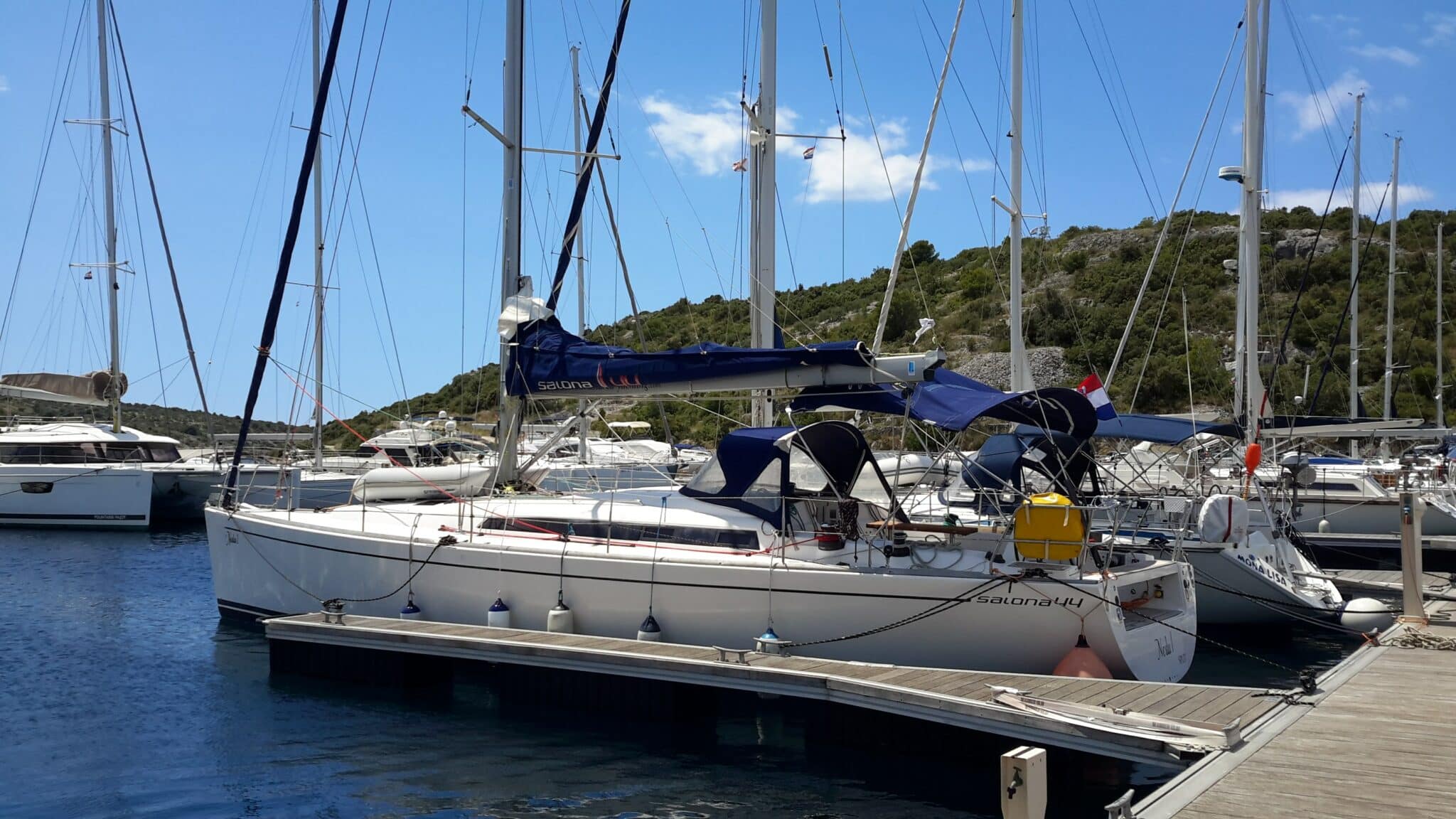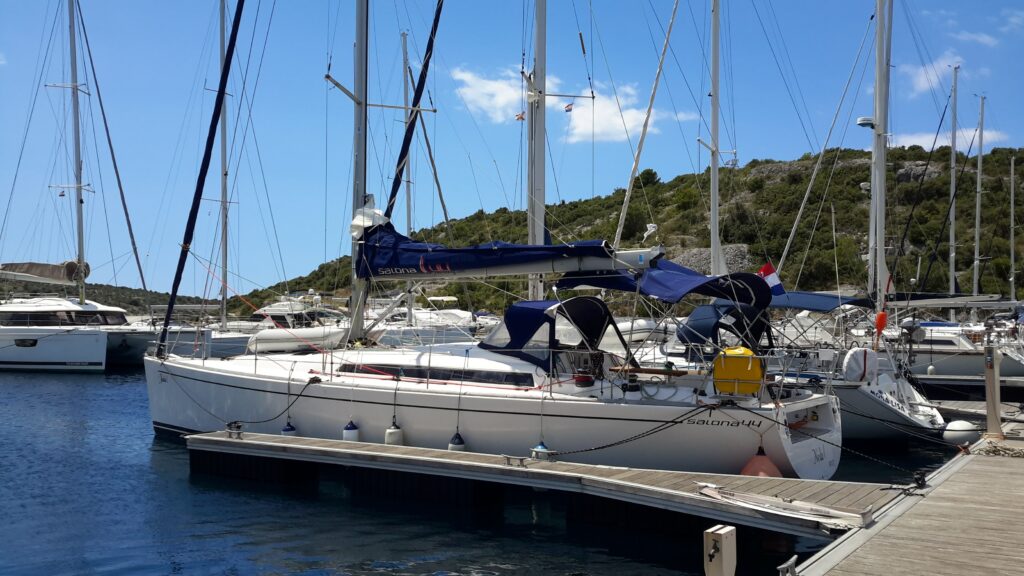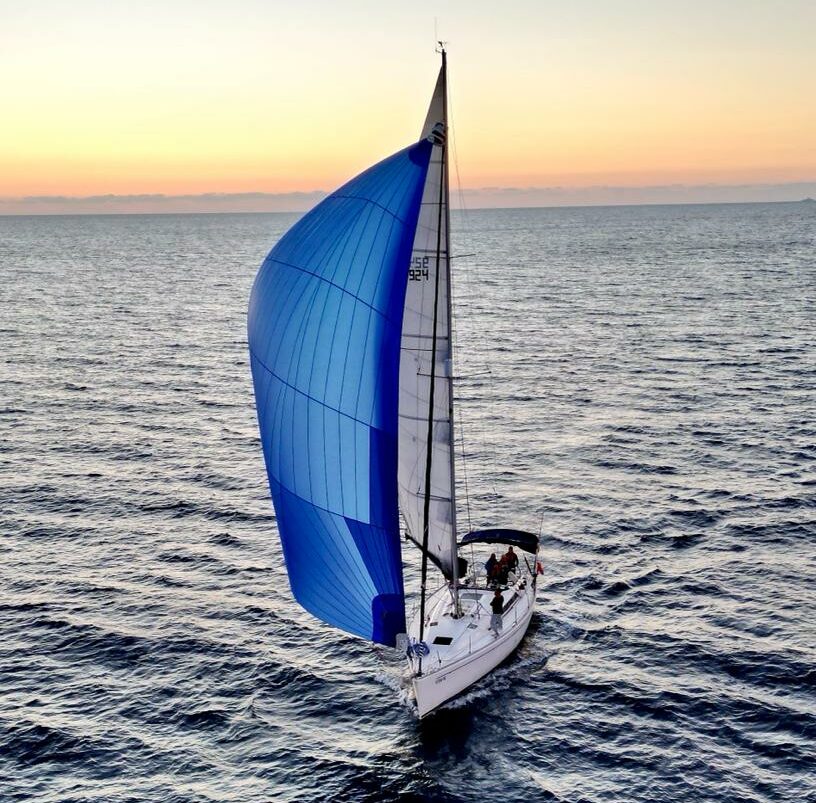 Neda 1 is 13.5m long, 4.2m wide and 2.55m deep. She comes with an extra high mast, a full battened Mainsail with 3 reefs, and a furling Genoa.
We do also have a 130 m2 Gennaker in our sails kit, which is used mostly during the Coastal skipper course or the offshore cruises.
It goes without saying, that as an RYA-coded vessel, Neda has all the necessary safety equipment (liferaft, lifejackets, dan buoy, etc) that you need.
Neda 1 – internal layout
Inside, it is spacious and with plenty of storage room, two fridges, a three-hob stove with an oven.
In order to play our part to help the environment, we have installed a 100W solar panel on the coachroof, and all the lighting is done through low consumption LED 'bulbs'.
This way we hardly ever need to run the engine to keep our batteries charged and our food and drinks properly cold.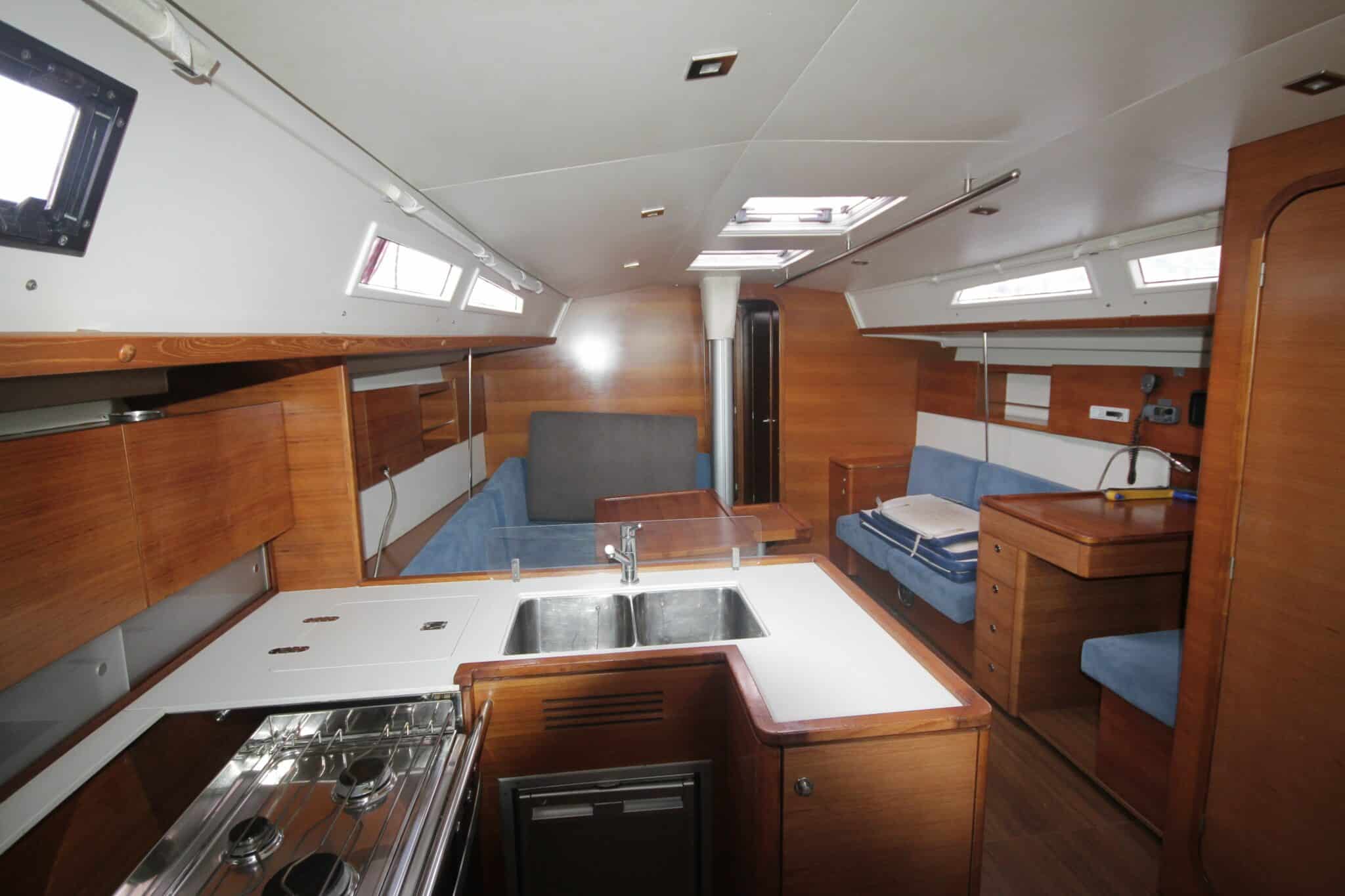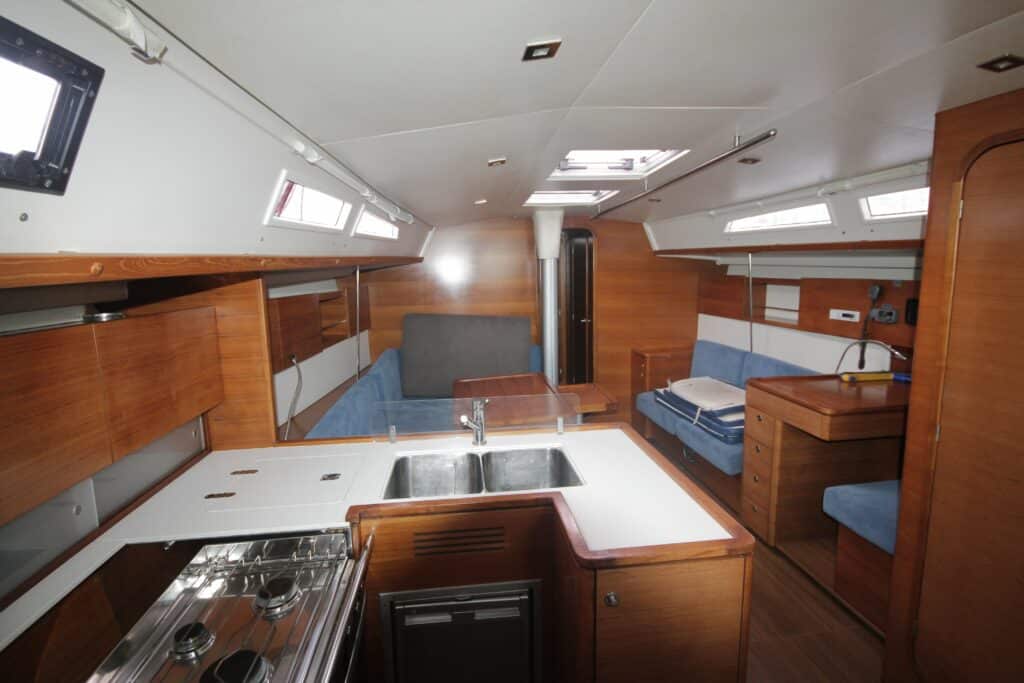 Neda 1 has a total of 4 cabins, 3 of which have a double bed, and one, which is normally used by the instructor, with 2 bunk beds.
There are two WCs and a so-called L-shaped galley (sailing slang for kitchen), which makes it easier to cook whilst underway.
The big table in the saloon can be unfolded and opened, so that there is plenty of space to eat or do chartwork inside, should the weather not cooperate…
Please be aware that in certain occasions or for Private Training we may occasionally charter different vessels, which will still be modern, comfortable and most importantly with all the necessary safety equipment!