Private training – Who is it for?
Our Private Training program is designed for couples, families, and also groups of friends looking for an 'active' holiday just among themselves. It is also the perfect option if you would like a bespoke program tailored to suit your needs or wishes. We have even had dogs on board! It is also suitable for first-time boat owners needing to get a proper induction on their own new 'baby'. And why not? A week just with your partner, to improve your sailing skills and learn how to handle a vessel just the two of you…
Pre-requirements
No previous experience required!
And if you just need a book to start studying ahead of the course or refresh your knowledge, you can visit our SHOP and purchase a few items there.
What do you get?
The week has no pre-defined program and will be tailored entirely to your needs: whether you want to take one of our RYA courses or just have a fun holiday whilst informally learning to sail, the program is entirely bespoke to match your needs and wishes. No matter what age your kids are, we will put together a plan to make sure there is time for both training exercises for you and for fun activities for them. It is a holiday after all!
By the end of the week, you will: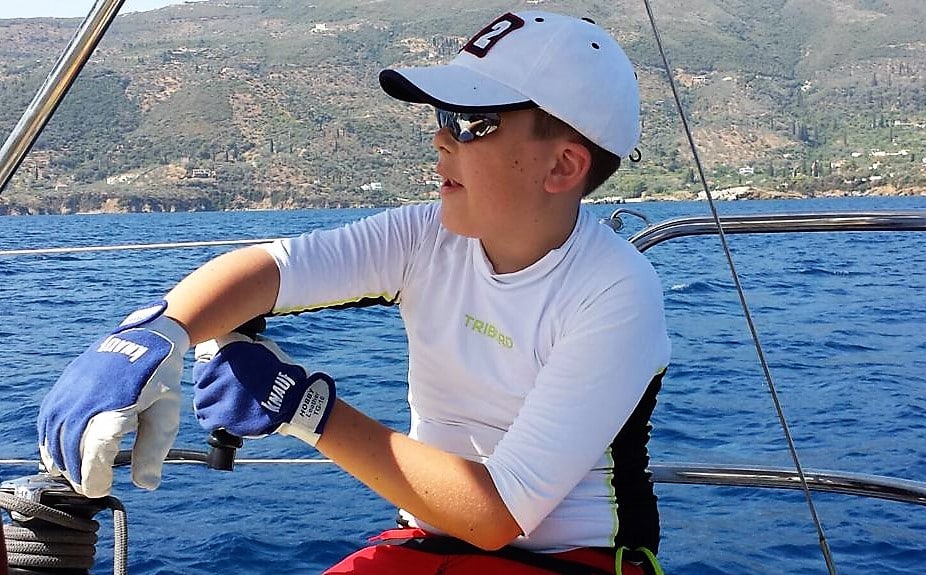 – have learned a lot about sailing, whichever level you are starting from
– have spent a great week with your family or friends, and also strengthened bonds and friendship whilst sailing in beautiful Croatia
– visit some of the most beautiful bays and waters Croatia has to offer
– be totally hooked to sailing and looking forward to do more of it on your own
Private training – Program
We will meet on the Saturday afternoon, discuss and agree the broad program for the week, and also make the food and drinks provisioning and start with the safety briefing.
You will spend the week aboard the yacht, visiting many beautiful bays and harbours in Croatia. We will make sure there is a good balance between learning and fun, so that you can get the best out of the week.
We have a maximum of 6 people per yacht (plus the instructor – max 5 for RYA courses), so there will be enough space for everyone, and your instructor can devote plenty of time to your needs and modify the program to concentrate on the areas you want to focus most.
If you would like to inquire about a private tuition week, please scroll down and fill out the contact form, providing us with as much detail as possible about what you would like to have. You can also send us an email with all your needs and details at info@white-wake.com
Private training – When?
Whenever you want!
We do not have pre-defined weeks for this type of training, as it pretty much depends on your availability, the number of people, and your wishes. So the best thing is to scroll down the page and fill out the inquiry form below, being as specific as you can in terms of the number of people, experience and objectives, and period of the year, and we will get back to you with one or more proposals.
And if you are not sure about something, just ask, we will be very happy to have a phone or video conversation and provide you with our advice in your best interest.
What's included and what is not:
Included:
6 full days of private tuition from an RYA qualified instructor onboard a modern yacht
depending on the chosen program, RYA Competent Crew / Day Skipper Handbook
Linens & towels, final boat cleaning
Free Wi-Fi onboard!
Marina fees at home port
RYA Competent Crew / Day Skipper certificate (if successful) – also depending upon the type of tuition booked
Extras:
Food and drinks (also for the instructor)
Marina / anchorage fees outside of home port
Diesel and Croatian tourist tax (approx 20 Euro p/p)
Location & time
Start: Saturday at 16:00
End: Saturday at 9:00 (also possibility to leave already on the Friday evening)
Marina Kremik, Primosten (HR) is conveniently located only 30 min drive from Split International Airport.
The week starts on the Saturday afternoon at 16:00, so you have plenty of time to fly or drive and arrive at the marina. And if your plane lands a bit later, it is no problem!
We will return back to the marina on the Friday afternoon, and we will first enjoy a drink together to celebrate and also have a debrief of the achievements of the week.
Afterwards we will have time for a shower, chill and then you are free to either leave or stay for dinner together with the rest of the crew and leave on the Saturday morning by 9:00
---
The latest feedback from our private training customers:
Our family of five took a private course with White Wake Sailing and cannot recommend the experience highly enough. If we could give 10 stars, we would. The instruction was outstanding, and the sailing conditions were excellent. From the beginning, Franco was responsive, professional, and eager to understand (and meet) our goals and expectations. In addition to being a great instructor (even masterfully handling the occasional sibling rivalry issues that erupted during our week in close quarters), Franco is a wonderful travel companion and an all-around great guy. Our family includes sailors of varying expertise, and Franco met each of us at our ability level, challenging us and encouraging us individually and appropriately to improve our skills. And we had so much fun in the process, swimming and playing in the most perfect water, eating fabulous food in local tavernas, and experiencing the peace and beauty of the Adriatic. We have all agreed that it was one of the best family vacations we've ever had. If you want to learn to sail in Croatia, don't hesitate for a moment to choose White Wake Sailing!

Susan G. (Colorado – USA) – Jul 2021
An outstanding experience with my family, sailing for a week and experience together the excitement of sailing. Thank you so much Franco for involving the kids and coaching me to getting the day skipper license. We had a blast and it was also magical to stay in the different bays overnight. I arrived with two boys afraid of waves and wind, and we finished with two boys who even managed to impress you with their engagement and skills! Also thank you again for a course which was well planned and well executed for a family. We are counting down for our next sailor adventure. Take care and best wishes from family C.

Troels C. (Denmark) – Oct 2020
After a life on motorboats, we decided to learn sailing and the four of us (a couple with a daughter and a small dog) so we spent a week with White Wake Sailing, learning and experiencing sailing and all necessary rules and techniques. Franco is a patient and passionate instructor, he empowers and trusts his students and also truly makes them learn and experience from the day one. My husband achieved his day skipper licence and my daughter and I became proud competent crew. Great experience, fully recommended.

Adriana G. (Italy) – Jul 2020
---
If you would like to talk with us for a week of private tuition, feel free to give us a call at +43 664 88360842 or just fill out the form below specifying your needs/wishes, and also the number of people and your preferred period, and we will get back to you with some options!