Who is it for?
The RYA Cruising Instructor course is the first step if you would like to teach RYA sailing courses. The certificate will allow you to teach RYA Day Skipper and Competent Crew courses.
Pre-requirements (RYA Cruising Instructor)
– Minimum age: 18 years old
– Yachtmaster Offshore (or Ocean) certificate, with Commercial Endorsement
– Online PPR (Professional Practices and Responsibilities) course certificate
– RYA Basic Sea Survival certificate or STCW Personal Survival Techniques
– Valid First Aid Certificate
– RYA membership
– In-date Medical Certificate (ENG1) – not older than 2 years
– Pre-course knowledge check (online course prior to attending the instructor course).
Please click HERE to download a document to guide you to obtain the commercial endorsement and the commercial endorsement application form

What do you get?
The objective is to provide you with a number of teaching techniques to enable you to deliver the lessons effectively, and in a constructive and motivating manner. You will learn about the 'Praise burger' and the EDICTS system to teach practical skills and provide appropriate feedback. After the four days of preparation, you will: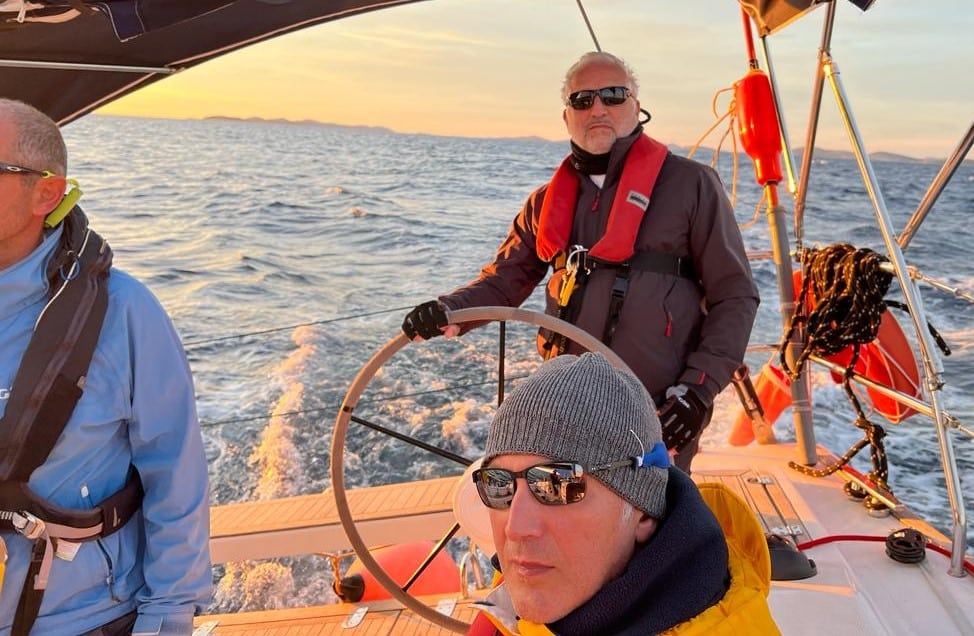 – have learned a number of teaching techniques
– have practiced and refined the way you provide clear, positive, and constructive feedback to the students
– have seen your peers in action, and learned various styles to deliver a lesson
– feel confident to start teaching RYA sailing courses
How to book
Scroll the list of the courses in the box to the right (desktop) or at the bottom (mobile) of the page, choose the date that suits you, and click on it to start the booking process.
If no courses are shown, please give us a call at +43 664 88360842 or send us an email at info@white-wake.com, so we can discuss how we can help
Program – RYA Cruising Instructor
After you sign up and pay, you will receive from us the joining instructions and the login credentials to access the pre-course online check. Candidates are required to pass an online pre-course module prior to being eligible to attend the course.
We will spend four days learning various techniques to teach effectively, provide clear and fair feedback and motivate students to improve further or address their gaps. You will take turns and play the role of the teacher or the student, thus practicing the arts of observation, listening, providing feedback, etc.
All of the above whilst performing the various sailing maneuvers and theory notions included in the Competent Crew and Day Skipper syllabus and perfecting your way of delivering them.
With a maximum of 4 candidates per yacht, your instructor can devote plenty of time to your needs and focus the program on the areas you need most.
Exam
You will spend four days with your instructor, learning, practicing, and perfecting various techniques of teaching. On day five you will be joined by an RYA 'moderator' whose task is to evaluate your suitability to be an Instructor.
Cost
1,350 Euro
What's included and what is not:
Included:
5 full days of tuition from an RYA qualified Cruising instructor Instructor
Accommodation in a shared cabin onboard a modern yacht
Instructor and Moderator travel and accommodation costs
RYA Yachtmaster Scheme Logbook and Instructor Scheme book
Linens & towels and final boat cleaning
Free Wi-Fi onboard!
Marina fees at home port
Extras:
Food and drinks (also for the instructor and moderator)
Marina / anchorage fees outside of home port
Diesel and Croatian tourist tax (approx 20 Euro p/p)
Travel to/from Primosten
Location & time
Start: Monday at 9:00
End: Friday at 17:00

Marina Kremik, Primosten (HR) is conveniently located only 30 min drive from Split International Airport.
The course starts on Monday morning at 9.00 am. You are more than welcome to arrive the night before (Sunday) and sleep onboard.
Once you arrive, you will settle in your cabin and then go with the other participants to provision the boat for the week.
The course ends on Friday afternoon at around 17:00, but you are welcome to stay onboard until the Saturday morning at 9:00.
How to book
Scroll the list of the courses in the box to the right (desktop) or at the bottom (mobile) of the page, choose the date that suits you, and click on it to start the booking process.
If no courses are shown, please give us a call at +43 664 88360842 or send us an email at info@white-wake.com, so we can discuss how we can help