Our school is conveniently based at Marina Kremik, in Primosten. This is only 30 min drive from the Split International airport, so you can get to us quickly and at a very reasonable cost.
Not more than five minutes drive away is the beautiful little town of Primosten, a small dalmatian jewel, well worth a visit before you leave, and often an end-of-the-week destination to celebrate a great sailing week, the newly made friends, and the achievements of an intense week of sailing.
Our sailing area
With many beautiful islands within only a few hours of sailing, we can choose which side of the islands we sail to depending upon the weather conditions, and decide where to spend the night at anchor in one of the hundreds of secluded and well-protected bays.
The islands of Solta, Drvenik, Brac to the South, or Prvic, Zirje and Kaprije to the North are within easy reach, the perfect places to spend the night in one of their bays and enjoy the silence and the starry skies after an intense day of sailing!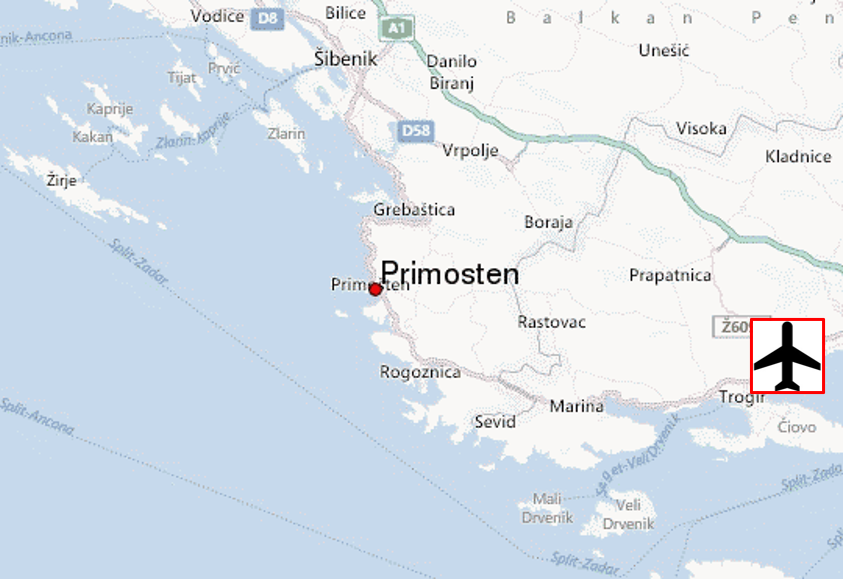 Our location – Marina Kremik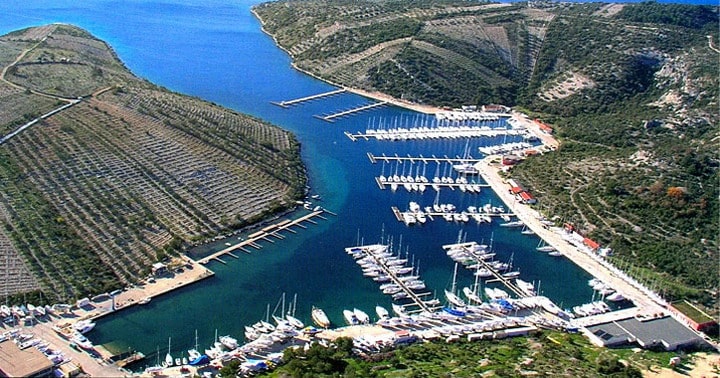 Our Sailing School is based in a sort of 'fjord', in the quiet and very well sheltered Marina Kremik, a smaller and less hectic marina than most other ones in Croatia.
It is only a few minutes from the beautifully picturesque town of Primosten (HR) and Split International Airport is only 30 min drive away, reachable by bus or by taxi.
The Marina is modern, mostly with floating and finger pontoons, and very well kept. There are plenty of parking places to leave your car during the week.
The facilities are new, always very clean and it is rare you have to queue or wait to have a shower…
The marina also offers a very good value-for-money restaurant with a big terrace, where we often have dinner on the day of arrival. A great way to get to know one another, forget the worries from work, and dive straight into the sailing spirit!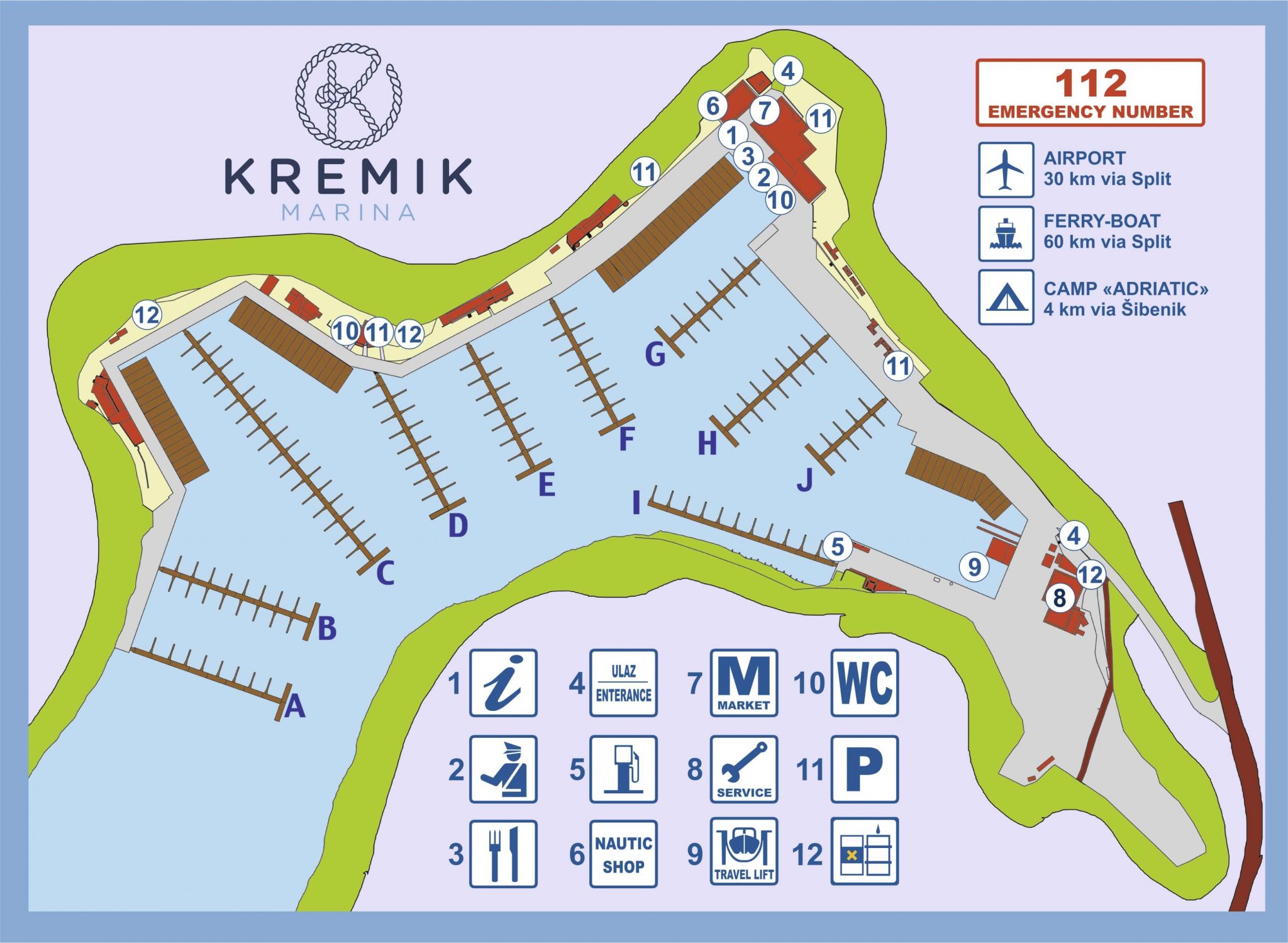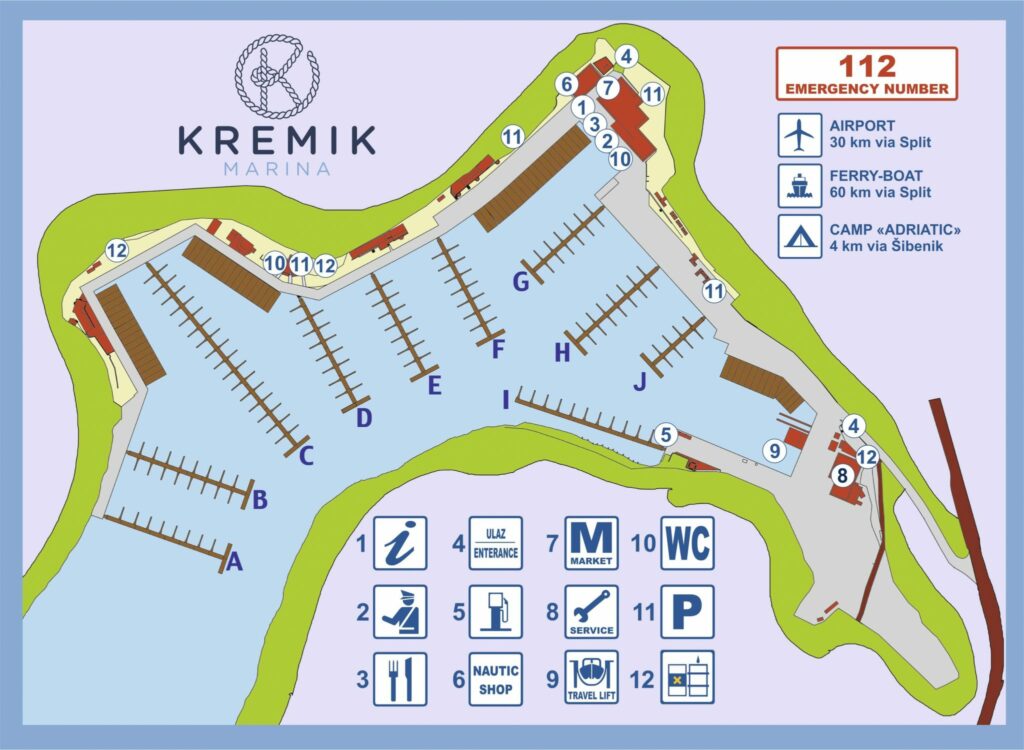 Primosten town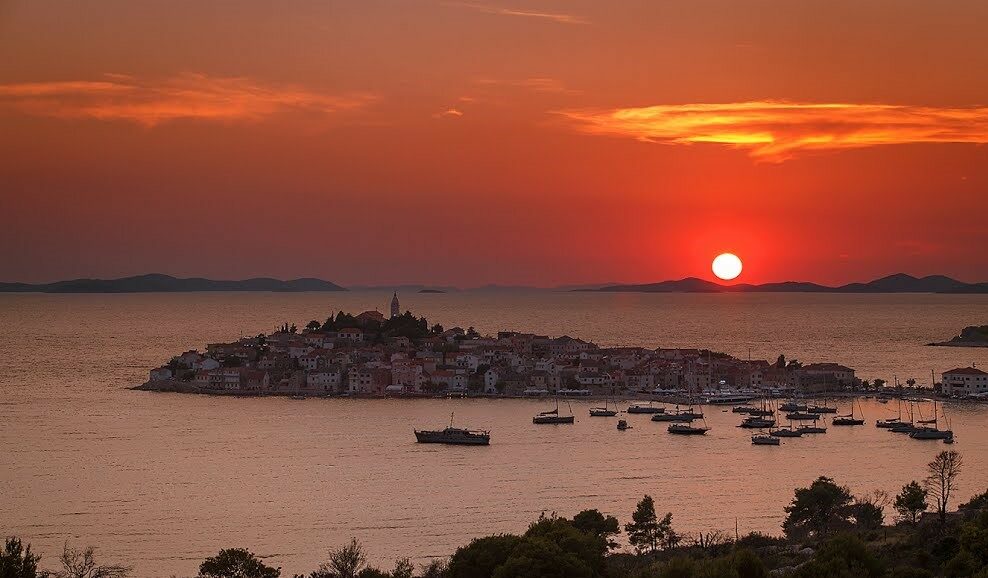 Primosten is a lovely little town, located just five minutes drive from Marina Kremik, with a small harbour wall and a few buoys to stay for the night
Built on a pearl-like peninsula, the church at the top it is a must destination, as the sunsets from there here are just breathless.
Take a wander through the small alleys, stop for a drink by the water, enjoy a great dinner with your crewmates.
An absolutely unforgettable way to close an intense yet rewarding week of sailing…