Cruise – Around Corsica
A partially offshore cruise starting from Marina de Medici (near Pisa), sailing past Capraia, all the way around Corsica, and back with a possible stop at the Elba island. The cruise will go clockwise or anti-clockwise depending upon wind and weather conditions. A number of stops will be made in beautiful places. Capraia, Giraglia trock, St. Florent, Calvi, Bonifacio, maybe a dip into the Caprera archipelago and back via Elba.
A beautiful cruise of between 300 and 350 nautical miles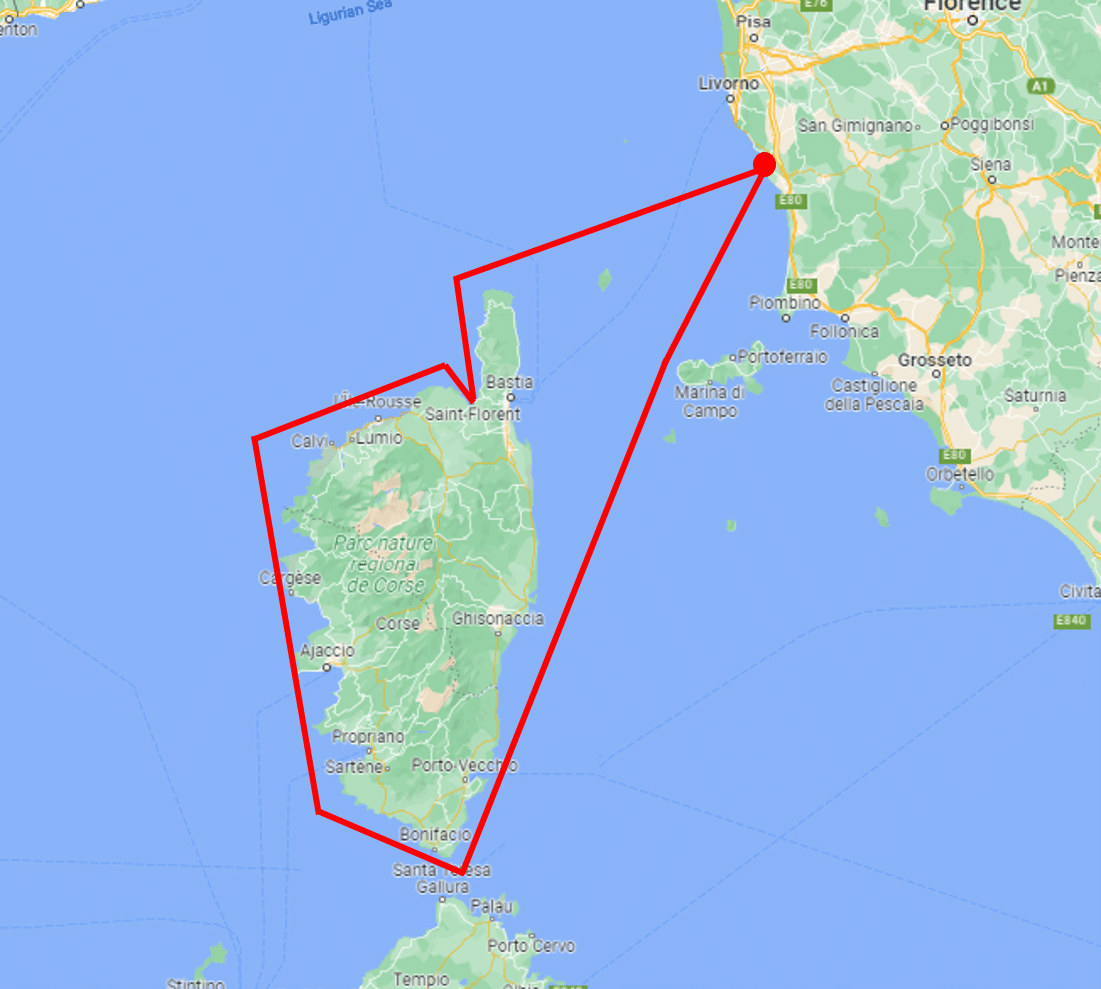 You will be sailing onboard a More 40, a fast yet comfortable yacht, with 3 cabins and 2 WC, kitted with a Gennaker, and led by a professional skipper.
With a maximum of 6 people per yacht plus the skipper, there will be plenty of opportunities for you to join in all the activities, take part in the maneuvers, and learn a lot whilst enjoying the beautiful scenery and stopovers
Cruise – around Corsica – Program
We will meet at the Marina Cala de Medici (Rosignano Marittimo, 20 min drive from Pisa airport) on Saturday afternoon, get settled onboard, do some provisioning and then look at the weather forecast and discuss with the skipper the plan and program of the week.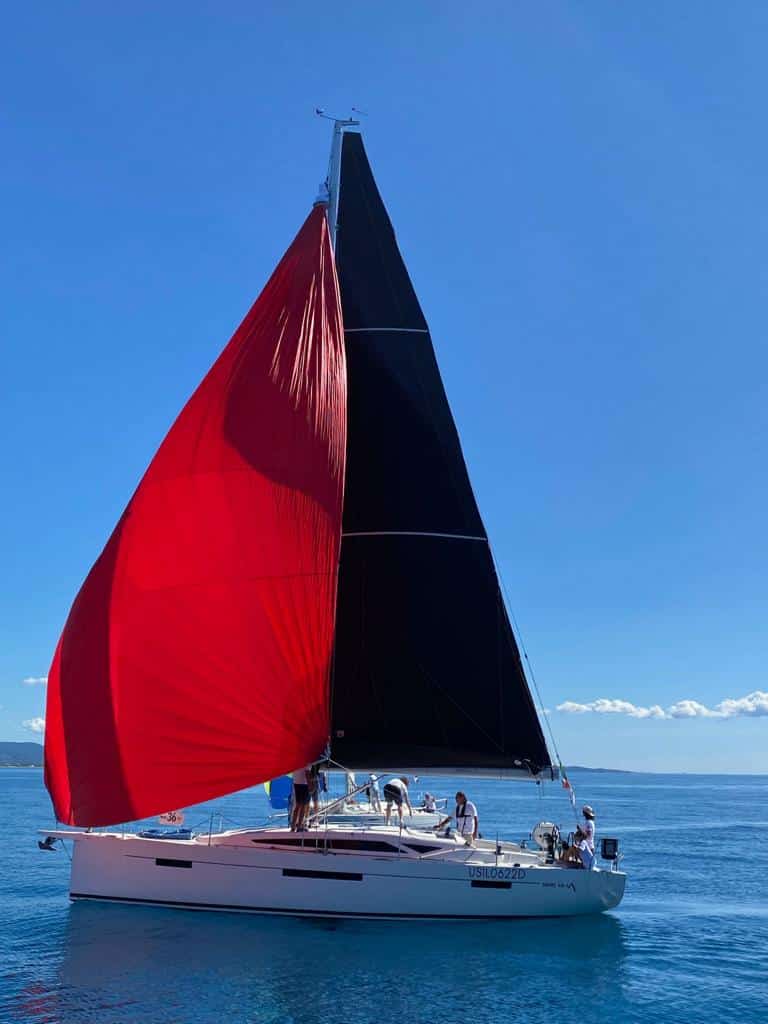 After getting familiar with the yacht, we will leave the marina and sail direction Capraia, and then go either west towards the Giraglia rock or south towards Bonifacio.
There will be plenty of night sailing as well, so you will be able to experience night watches and sailing at night under a starry sky.
Please note that this event is organised by:

and it is not an RYA-sanctioned activity.
Cruise around Corsica – what's included and what is not:
Included: 
– accommodation in a shared double cabin onboard a modern yacht
– Bed linens & towels and final boat cleaning
– Marina fees at home port
Extras:
– Food and drinks (also for the skipper)
– Marina fees outside of home port
– Diesel 
– Travel to the Marina and back
Location & time
Location: Marina Cala de Medici, Rosignano Marittimo (LI) Italy
Start: Saturday at 17:00
End: Friday at 15:00
For further information call us at +43 664 88360842 or email us at info@white-wake.com