A yacht charter to go sailing in Croatia with your friends and family is an exciting holiday for any skipper. The offer of charter companies is vast and the level of professionalism is often very variable. And since it is not exactly a cheap holiday, you want to make sure you end up in the right hands.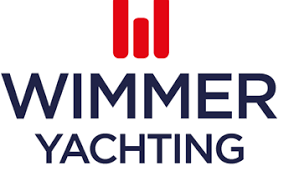 We have partnered with a long-established and very reputable yacht charter company specialized in Croatia, Wimmer Yachting.
They offer a very reliable service and great prices.
And with bases at the marinas in Punat and Primosten, the whole of Croatia is at your feet!

Click on their Logo above and see their great offer of yachts
Yacht maintenance
It is not just about chartering a new yacht. Often new yachts have got more problems than the ones that have been tried and tested for years. A well-maintained yacht even if a few years old, is often better than a brand new one, where 'teething problems' can still occur. All yachts managed by Wimmer Yachting go through a rigorous maintenance program during the winter. An additional maintenance check takes place in mid-season (change of oil, filters, impeller, etc). This is how they minimize the risk of engine problems during your holiday.
Of course, all yachts are thoroughly inspected after every return at the base. Any fault is immediately fixed so that the yacht is ready for the next charter.
Don't miss out!
If you need any guidance or assistance for your yacht charter, just give us a call or send us an email, and we will help you with your choice +43 664 88360842 or info@white-wake.com
Book a sailing course in Croatia with us and combine your own charter holiday with Wimmer Yachting and enjoy an extra 5% discount on the published charter price for that boat and week!